Transform your perspective on exercise and embrace a healthier, active lifestyle.
Revitalize your daily exercise challenges with a personalized fitness plan that supports your individual unique fitness journey.
Regain your zest for life and health, with the Restart! App guiding you towards an active and fulfilling future.

The Sedentary Struggle:
Today's lifestyle has us doing 30 minutes less physical activity daily than 200 years ago. The repercussions? Decreased healthspan.

Unserved, Untapped:
Despite the multitude of exercise platforms, none are tailored to the unique needs of inactive adults in their prime. The first few steps seem further away.

The COVID Consequence:
The pandemic worsened an already pressing issue of sedentary behavior. Working from home, lock downs and retiring place are building a path towards poor health and mental outcomes

The Unrealized Potential:
Later-life physical activity can extend lifetimes. Without the right tools and support, we might be missing out on renewed health benefits.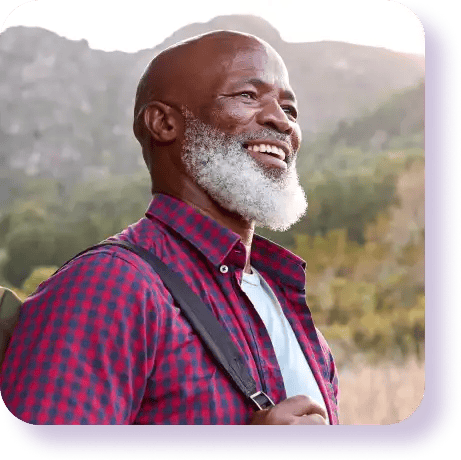 Unlock Your Active Spirit
Revitalize your day-to-day with Reclaim Lifestyles and overthrow the bounds of physical inactivity. Recapture a vibrant, fulfilling lifestyle once more.
Resist the Sedentary Trap

Don't let the pandemic's legacy be a sedentary lifestyle. Charge up your routine with our personalized daily exercises, designed to get you moving and keep you inspired based on your individual outcomes.
Champion Timeless Vigor

Experience the benefits of activity in your prime senior living years. Amplify your health, extend your vitality, and embrace a lifestyle of energy with our personalized exercise building blocks.
1. Team up With Your Doctor
Start your journey on a solid foundation. Collaborate with your doctor and use Reclaim to communicate your goals and potential challenges. Let's work together to establish a safe and effective plan tailored to your specific needs.
2. Little Changes, Big impact
Rome wasn't built in a day, and neither is a healthier you. With your personalized plan, Restart! makes manageable changes to your daily routine. Whether it's a brisk walk or a strength session, these small steps add up to a significant impact over time.
3. Begin ReStarting Your Health
As you adapt to your new routines and begin seeing results, you're not just reclaiming your physical vitality – you're reclaiming control, confidence, and joy in your life. With Reclaim, your golden years shine even brighter. Embrace your second wind today!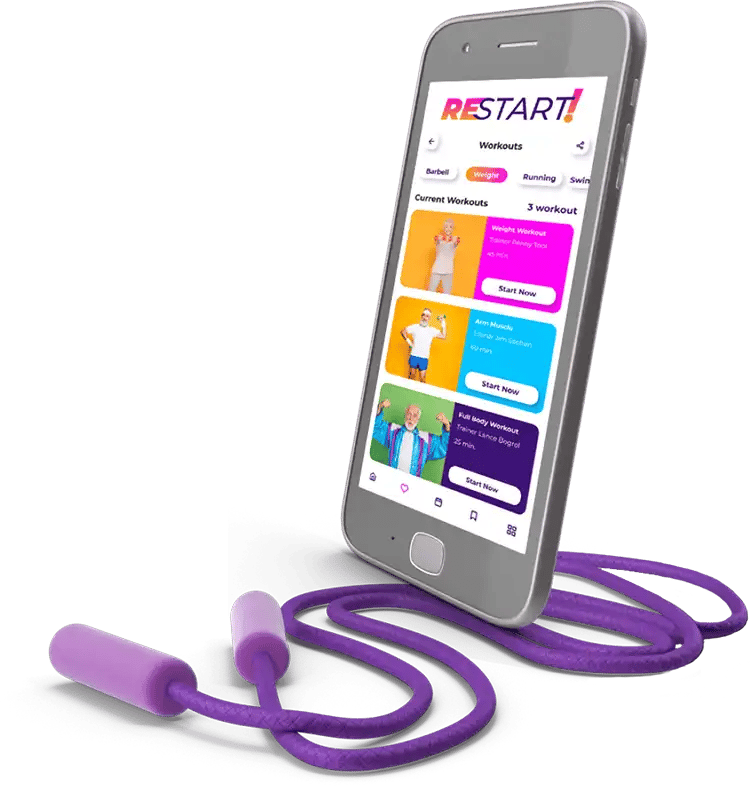 Reclaim Lifestyles empowers adults, particularly those in their prime years, to regain control over their physical health and live an active lifestyle. Embracing our unique fitness approach is crucial as it's tailored to your individual capabilities, offering a personalized fitness experience that adjusts daily and leads to an improved quality of life, both physically and mentally.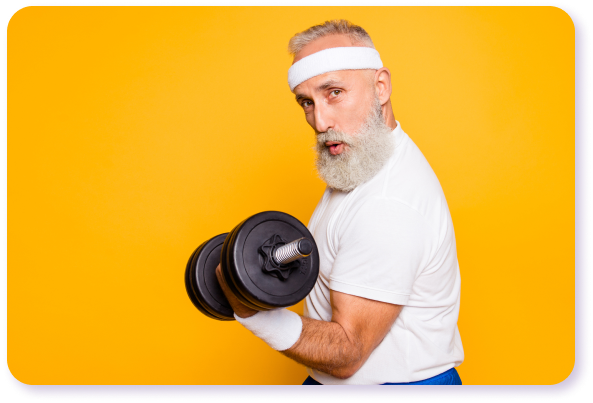 Planned Reset
Restart! helps to reset daily exercise plans based on your current capabilities and not an assumptive starting place like other apps.

Personalized Training
Restart! provides you with a dynamic daily plan to exercise – it's your virtual personal trainer.

Daily Check In
Our algorithm can adjust planned exercise to an alternate track at the click of our daily feedback – need an extra set or two? Then we have you covered.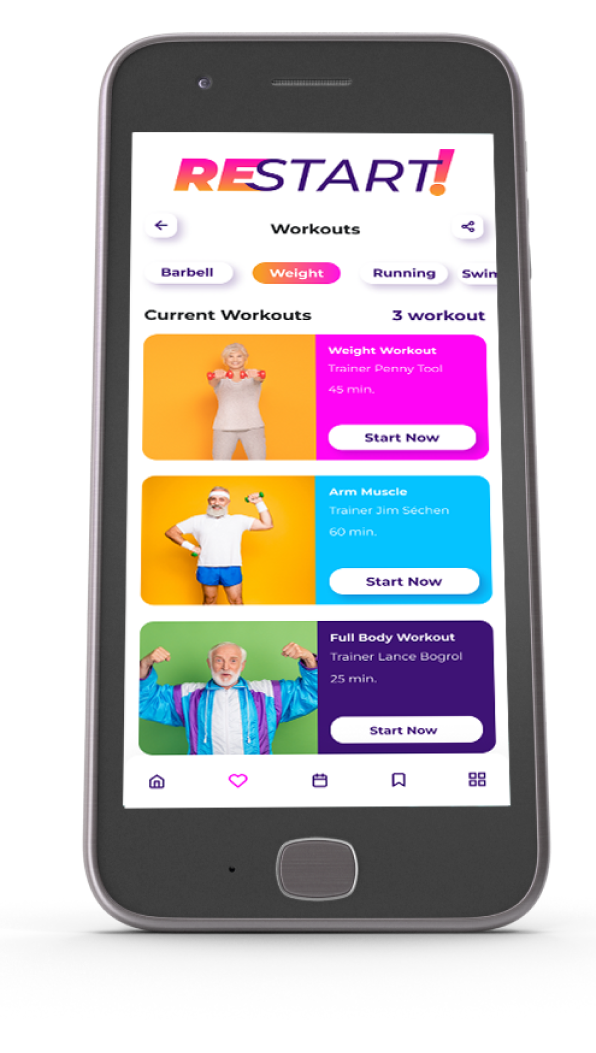 Smart Feedback Loop
Based on customer feedback and automated exercise completion or failure tracking Restart! automatically adjusts your daily plan so you can get the most out of every exercise session.

Active Living
The Restart! app promotes an active lifestyle by tracking daily physical activities, encouraging our customers to maintain their fitness, strength, balance, and agility.

Improved Healthspan
Restart! has the essential building blocks to reclaim your once active life and put it on the path to healthy life.